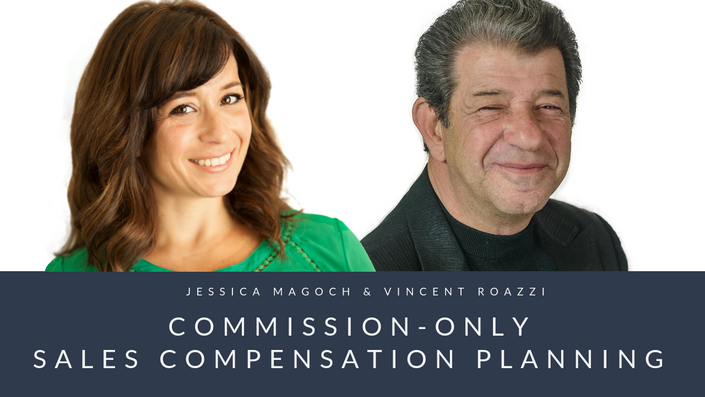 Sales Compensation Planning Workshop
Learn how to design effective sales compensation plans that attract, motivate and retain top commission-only sales talent.
Join us for the recording of this 90 minute online workshop where we will go over how to design an effective sales compensation plan that attracts, motivates and retains top commission-only sales agents.
In this live 90 minute online workshop we will cover:
✅ The three elements essential in designing any commission-only sales plan - that apply to base + Commission as well!
✅ How commission-only incentive plans differ from salaried employees
✅ What commission-only sales people expect from a compensation plan
✅ The types of personalities that are best suited to manage a commission-only sales team and whether or not you need a manager at all.
✅ How to engineer a sales compensation plan with your current product offerings and sales goals
✅ Tips on how to find the right commission-only sales people for your organization
✅ The EXACT formulas to design a competitive compensation plan
✅ A spreadsheet pre-loaded with the formulas you can use over and over again

You will walk away with:
✅ An actual compensation plan you can use for your commission-only sales team that will attract, motivate and retain great talent
✅ A better understanding of the psychology of a commission-only salesperson and how you can best lead him or her to success
✅ The tools and motivation to start your own commission-only sales team with your increased understanding of how to make it work
This workshop is for you if:
✅ You have a traditional sales team but are curious if a commission-only model will actually work for you.
✅ You have an existing commission-only sales team but are having a difficult time attracting or keeping the right people.
✅ You are a startup and a commission-only sales team is the only way you will be able to get to market quickly.
✅ You are wondering if you are paying your commission-only sales people too much or too little.
How to register:
1. Click on the "Enroll" button above.
2. Create a login for our school (if you are a past student you can skip this step or login)
3. You will be directed to the payment page. Please complete your payment. Price is per company, but only one login will be provided.
4. Once your payment has gone through, you'll get immediate access to the workshop and resources to help you calculate your new commission - only plan
Your Instructor